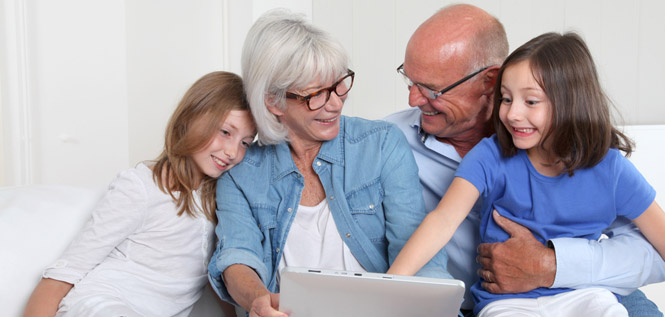 As a grandparent, you look forward to every moment you spend with those kids. Though you might assume that your own child and his or her spouse will let you see those kids whenever you want, this isn't always true. Though you can seek visitation rights, you can also seek guardianship that names you the legal guardian of one or more children. Grandparents should seek guardianship in a few situations.
Drug Use
Courts typically frown on separating families and will do whatever possible to keep a family unit intact. One exception to this rule is in a case that involves serious drug use. If you have a child who is a drug addict and married to another addict, you should contact Child Protective Services for help. You can then petition the court for temporary custody of the kids until CPS makes a ruling. Depending on the severity of the drug use and other factors, the court may decide that it's in the best interest of the child to make you the guardian.
Abuse
No one likes to see anyone they love abused. If you have an in-law or a child who seriously abuses your grandchild, you can once again contact CPS and petition the court for guardianship. This is often difficult because you must show that the abuse occurred and that the individual has a pattern of acting in an abusive manner. A good lawyer can help you file the initial claim and fight for your rights in court.
Death
The most common situation in which a court will give a grandparent custody is when both parents die. As the court wants to keep families together, it will look for adults who can care for those children in a loving environment. You may need to show that you have the financial means to care for those children and that you have enough space for the kids in your home. It's important that you learn more about grandparent rights in Missouri before you decide to work with a lawyer and file for visitation or full custody rights.…